When you access the main Benepass Home page on our desktop app, your dashboard will look something like this. Please find a breakdown of each section on the Home page along with the information that can be gathered in each section below: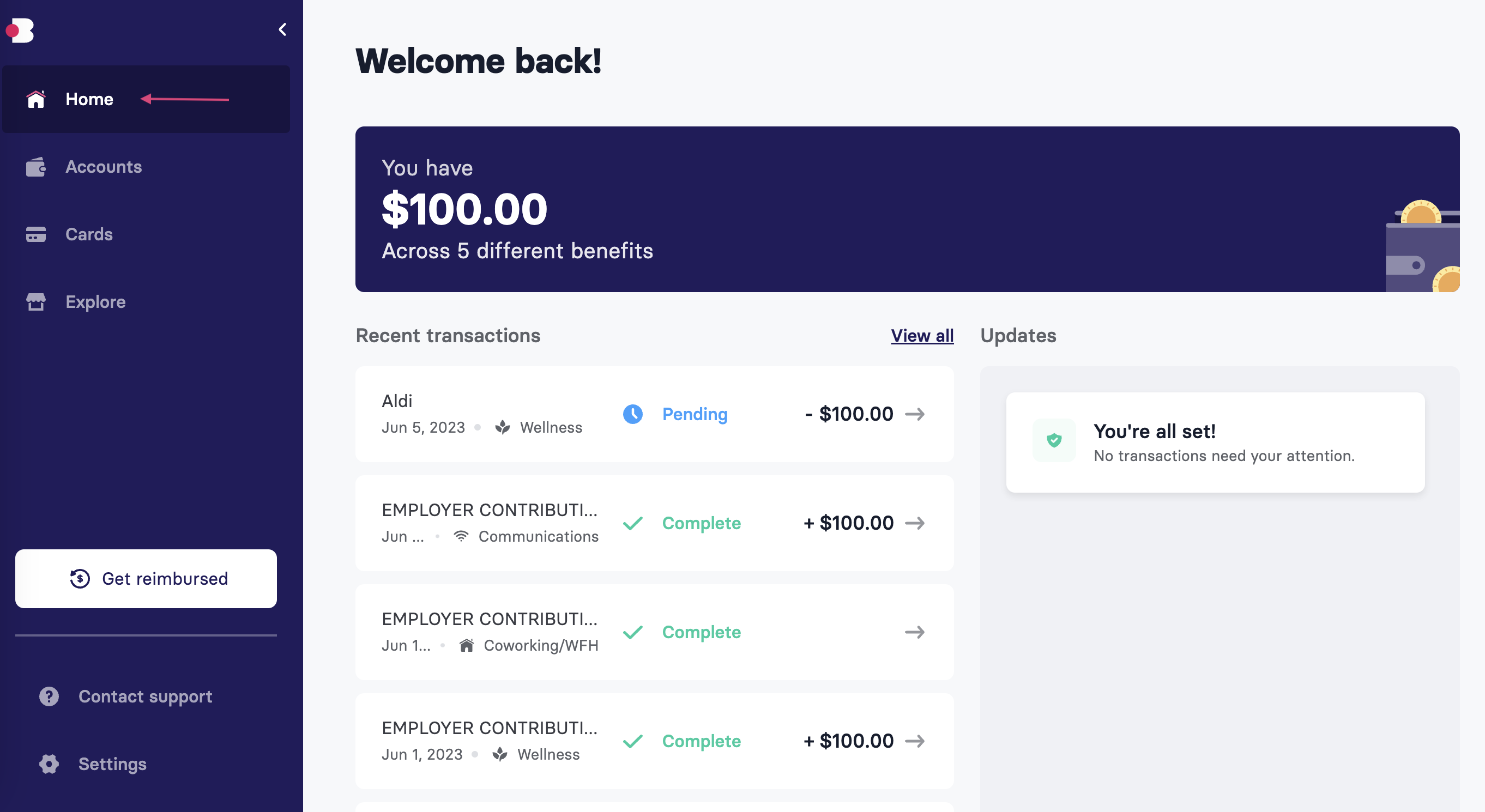 Your home page shows all of your most recent transactions, this can include your most recent Contributions, Expirations, Card transactions, and Expenses. To see a comprehensive list of your full transaction history, click "View all" in the top right corner.   
Contributions

If you have a recurring benefit, this means that you receive contributions from your employer at set cadences. You can click on each contribution to view additional details.
Expirations

Some recurring benefits operate on the use-it-or-lose-it rule, meaning part or all of your available balance will expire when a certain date passes. You can click on each expiration to view additional details.
Transactions and Expenses

Transactions represent spending done on your Benepass Visa card or expenses submitted for reimbursement. If you would like to know more about a specific transaction, you can click on it to view additional details.
Questions? We are happy to help! Please reach out to Benepass Support for any assistance.