Whether or not your company's employee directory is connected to Benepass, you have the option of manually terminating employees via the Admin Dashboard.
How to Terminate an Employee on the Admin Dashboard
To do so, you'll first want to head to the Roster tab, located on the left hand side of the page.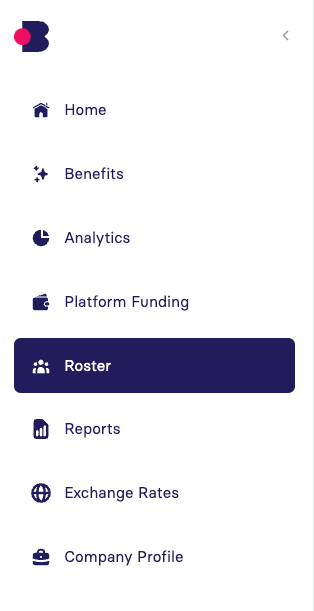 From there, you can scroll through your employees to locate the correct individual, or use the search bar.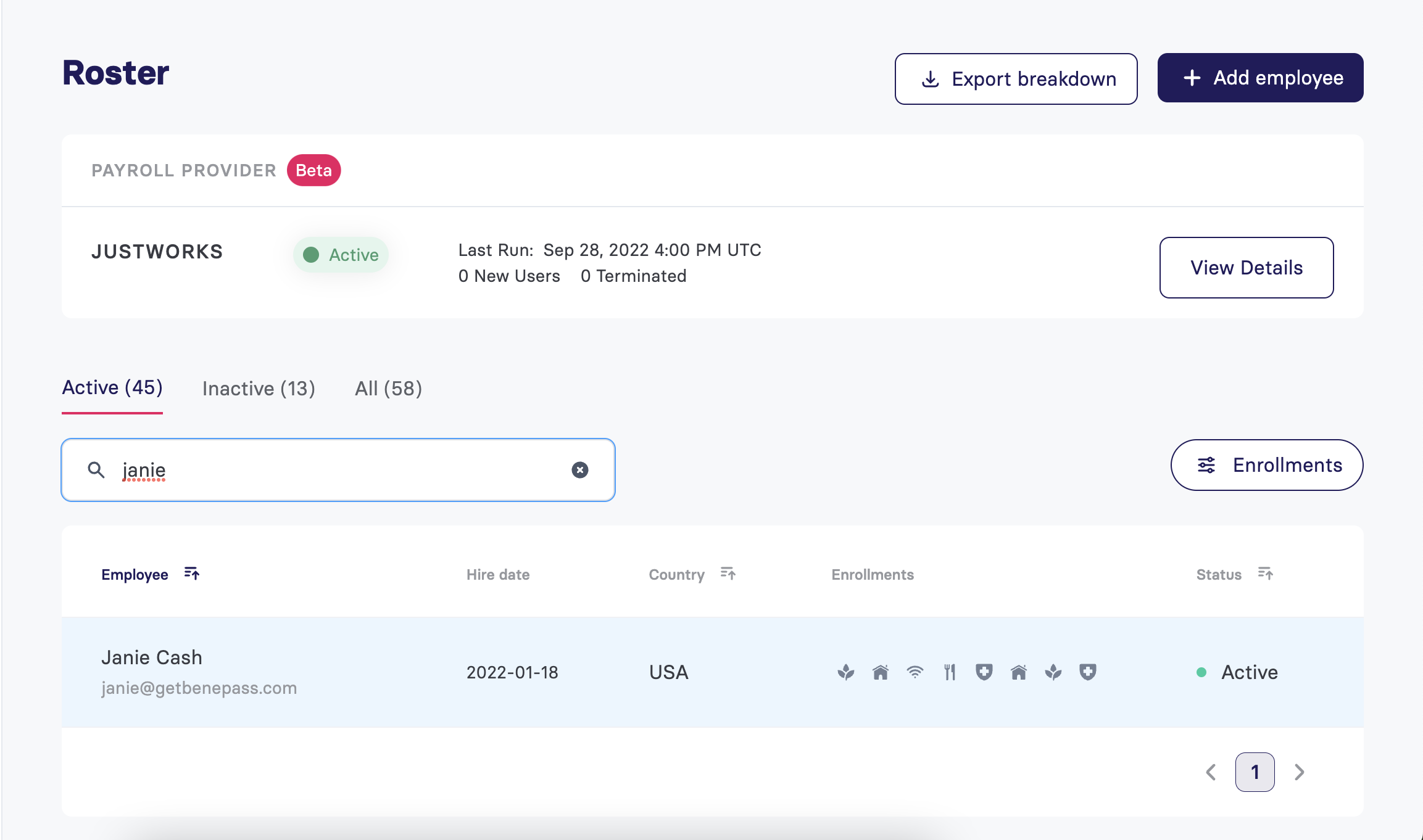 Click through to the employee's page and select the "Deactivate Employee" button in the top right corner to remove the from the system.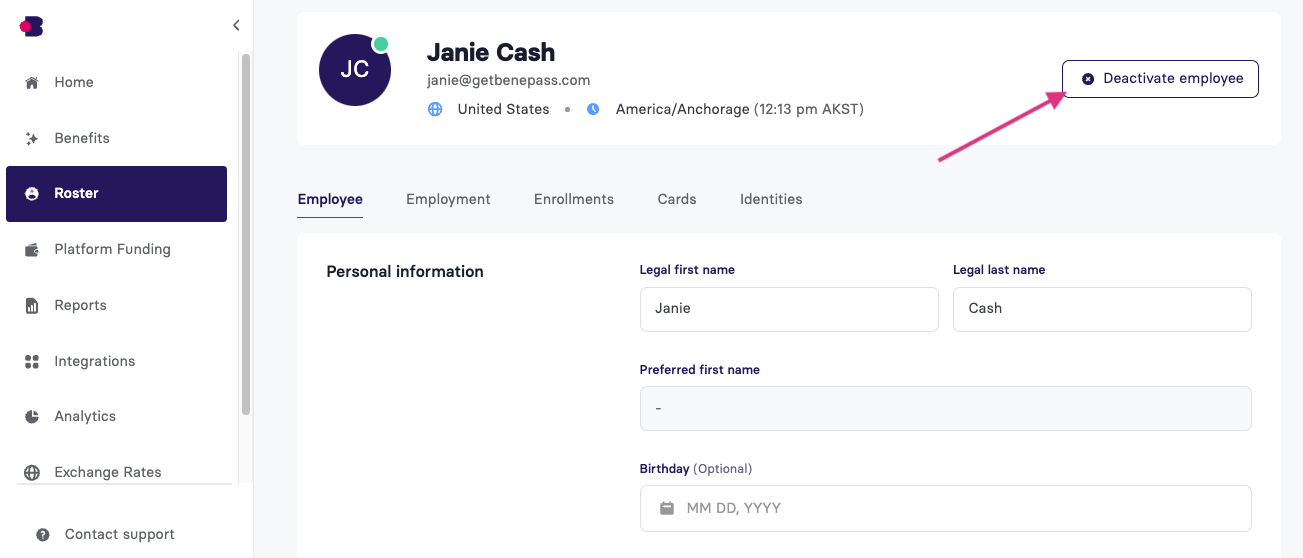 Notes on the Benepass Termination Process
Termination Timing
Deactivating an employee will take effect immediately. You can backdate the last day if you forget, but you cannot currently schedule ahead of time. If an employee is enrolled in a pre-tax benefit with a run-out period, you will see their account and enrollment remain active beyond their last day. 
Additional Resources
For more details on terminated employee policies, please visit the Terminated Employee Access & Policies article.
Questions? We are happy to help! Please reach out to the Benepass Admin Support Team by emailing admin@getbenepass.com.