You may notice certain transactions made directly on your Benepass card are marked "Action Required" - this means you must upload an image containing additional details about this purchase to complete the transaction.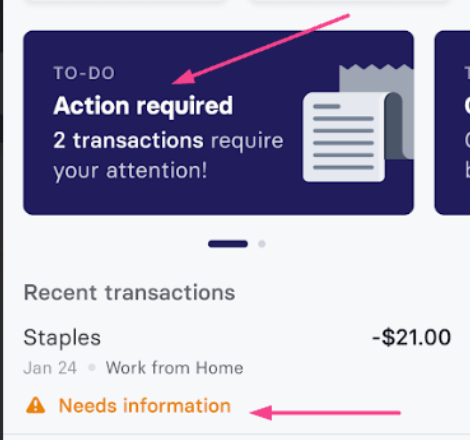 Pre-tax benefits (HSA, FSA, DCFSA, etc) require itemized receipts for all transactions. Additionally, employers will often set up receipt rules for certain benefits to make sure funds are being used appropriately. For example, transactions made under categories such as Professional Development may prompt you to provide receipts and/or proof of manager approval.

What makes a good receipt?
Itemized — we can see each item you bought, we can tell what those items are, and we can see how much you paid for them. We also need to see the date of the transaction.

Easy to read — screenshots are easiest, but if you take a photo, make sure it's clear.
Can't provide all that info in a single image? Don't worry! You're welcome to upload multiple images to one expense submission. If you are still worried that your receipt does not match the above criteria, please provide any missing information in the notes section.

"Needs Information" vs Submitting Expenses: Existing transactions that need additional details are different from submitting an expense for reimbursement.
Please do not upload receipts by hitting 'Get Reimbursed' as this will result in a duplicate withdrawal from your account.
If you are having issues uploading images as outlined in our article How to Add a Receipt to a Purchase Made Using a Benepass Card, please reach out for assistance.
Questions? We are happy to help! Please reach out to Benepass Support for any assistance.