We're so excited to have you and your team begin your Benepass journey. While we encourage you to explore our general help center to familiarize you with our platform, we also have a dedicated resource for your onboarding experience.
What is the Onboarding Help Center?
The Onboarding Help Center is a dedicated resource for teams currently in, or preparing for, the implementation process. This site will complement the work your dedicated Customer Onboarding Manager (COM) requests of you during kickoff. The site is designed to guide your from start to finish through onboarding here at Benepass! 
How to access the Onboarding Help Center
As long as you have been granted access by your Benepass contact, you can head to https://benepass-onboarding.zendesk.com/hc/en-us.
There, you'll see a log in portal. You'll simply need to click the option to "Sign Up" to create an account!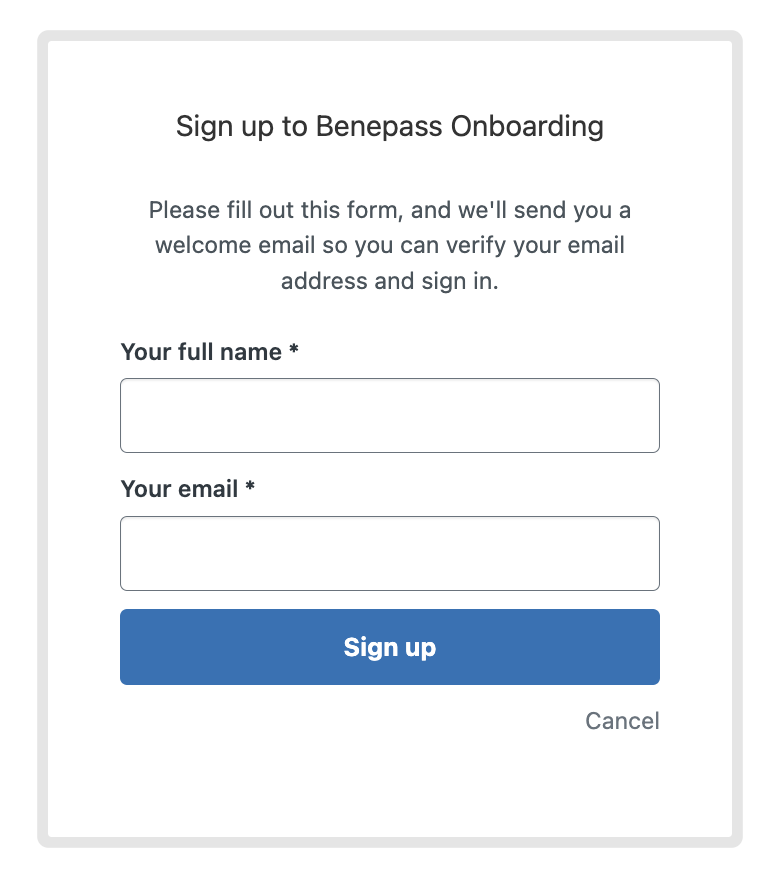 Did you receive a welcome email instead?
Great! This means you were granted access and can quickly complete your sign up from your inbox. Here's how:
1. Click "Create a password"
2. You'll use the email and password created from the welcome email to log in at https://benepass-onboarding.zendesk.com/hc/en-us
3. Begin exploring and accessing the links shared by your COM!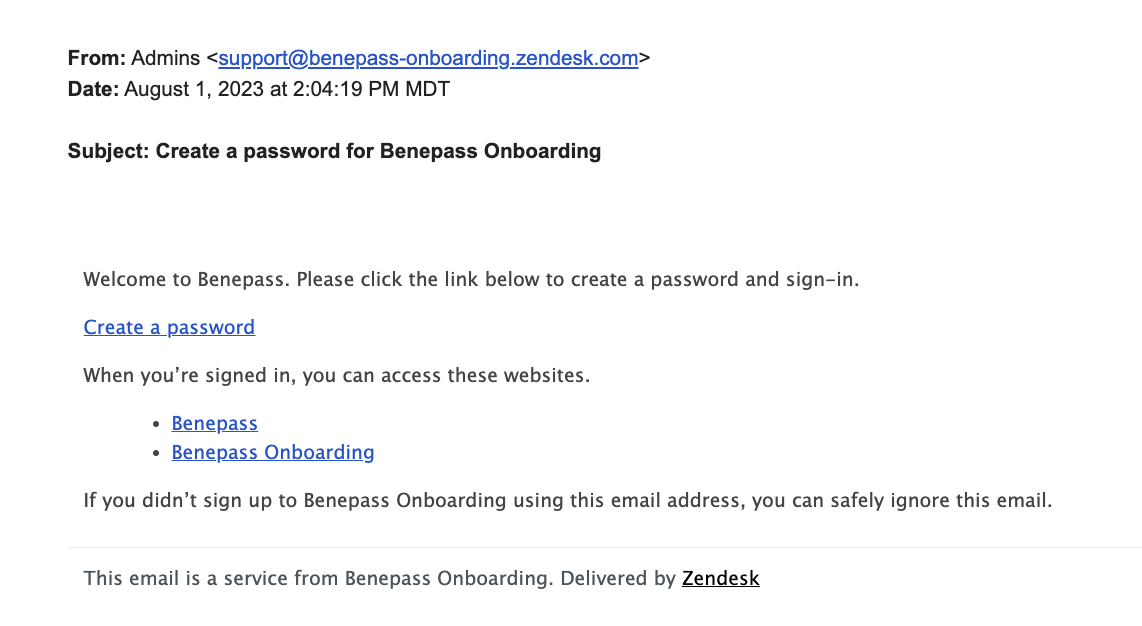 Still having issues? Reach out to your COM or Benepass contact to ensure you've been added to the Onboarding site. Our Support team is also happy to help troubleshoot as well.