Purpose of the Integrations Page
If Benepass is integrated with your company's payroll or HRIS system, the Admin Dashboard displays the data received from that system.
This data helps to verify correct account setup during onboarding and monitor the health of the payroll connection over time.
Accessing the data
To view the data, click on "Integrations" from the menu bar on admin.getbenepass.com and select the relevant tab.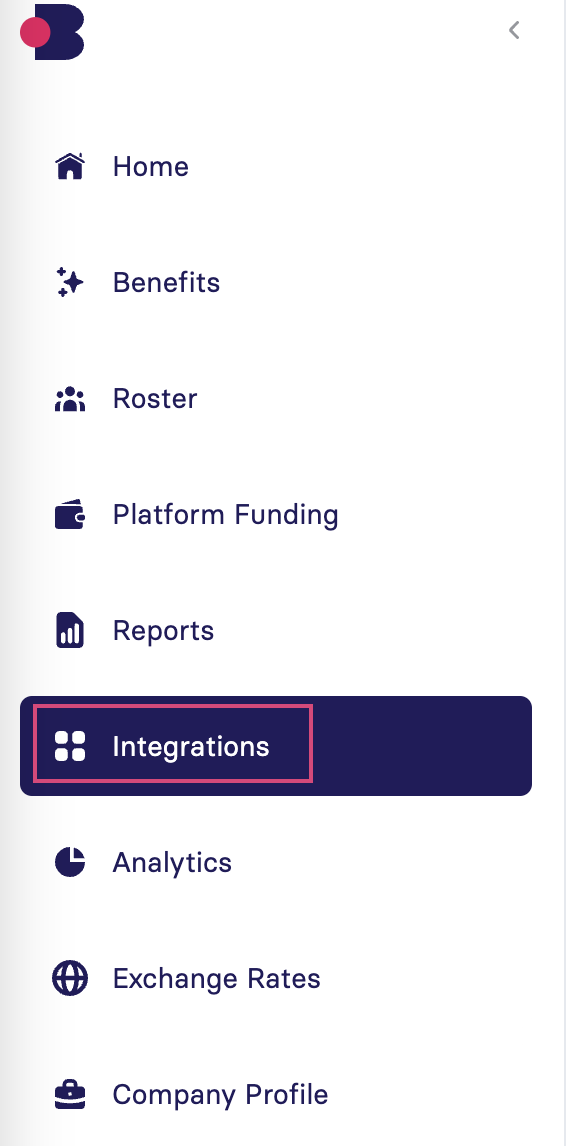 Page organization
The integrations page is organized into 3 tabs: 
Payroll/HRIS records

Roster sync

Configuration details
Payroll/HRIS records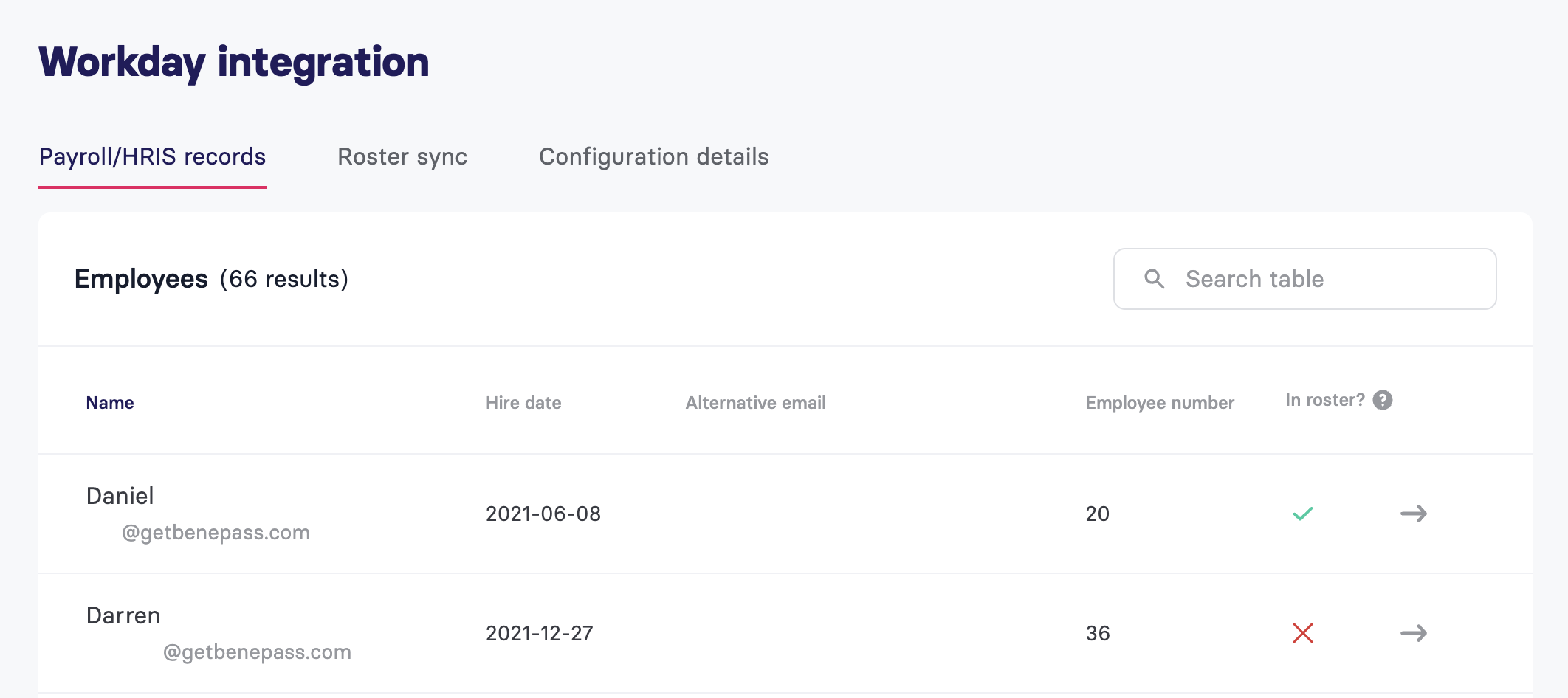 This tab displays a list of employees reported by your HRIS system. Clicking on a row in the table opens a detailed overview of the information Benepass has received about that employee. 
Depending on how you specify who is eligible for Benepass, not all employees reported by your payroll or HRIS system may have access to Benepass. The Employee table displays whether each specific employee has been added to your Benepass Roster and has access within the "In roster?" column.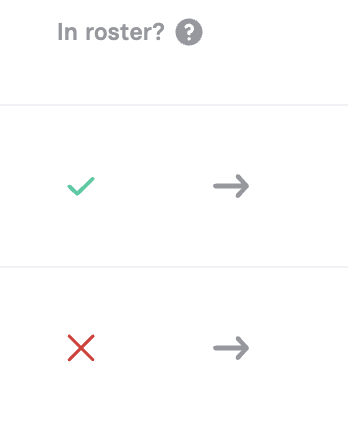 Employees who are in your Roster have a Benepass account. 

Employees who are not in your Roster do not have a Benepass account. 
See more for details on an employee's Payroll/HRIS record here. 
Roster sync

This tab displays a list of employees who have been added to your Benepass Roster or whose accounts have been deactivated following a termination. 
Employees added to your Roster have had an account created for them at the time displayed in the table and are able to access Benepass. 
Employees who have been terminated have had their employment relationship to your company deactivated and have had their Benepass account deactivated, with consideration for any applicable runout periods.
Configuration details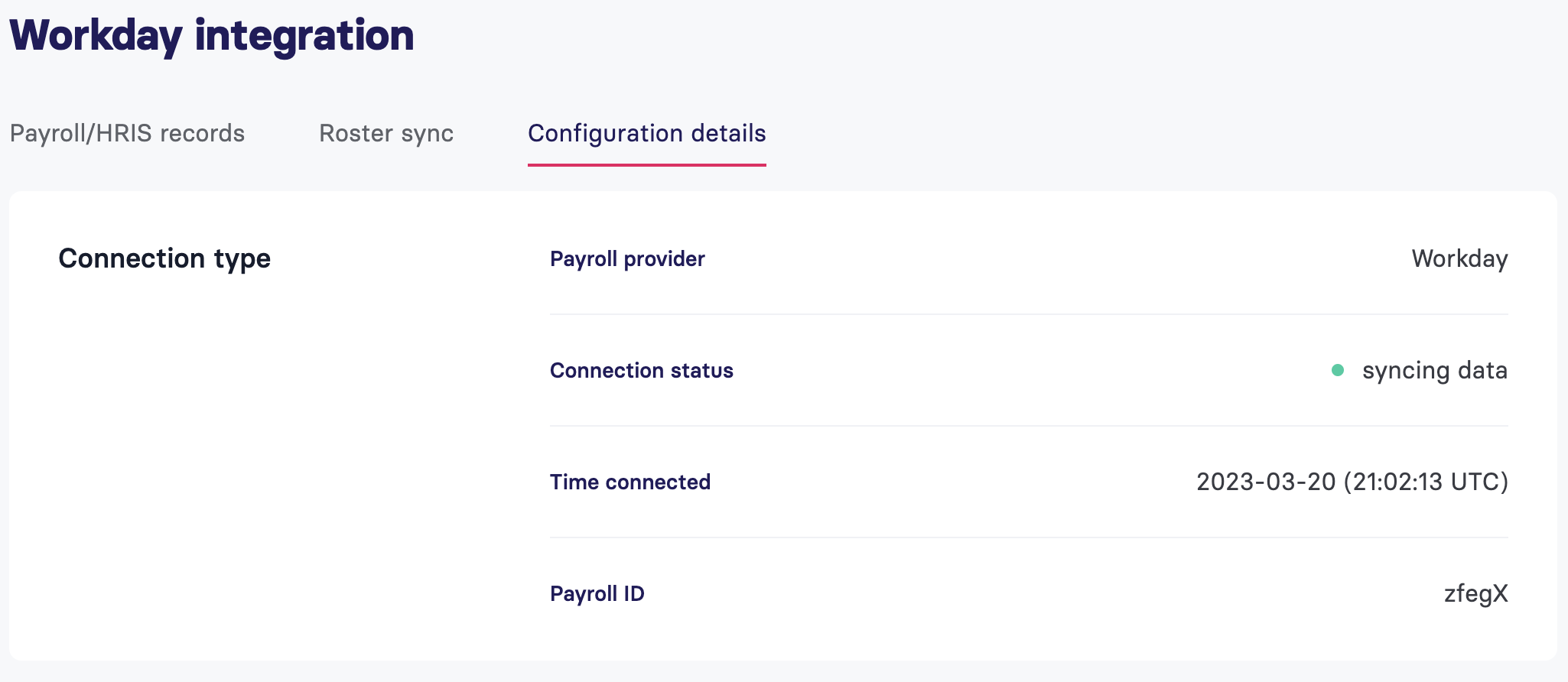 This tab displays additional details about how and when your integration was set up, as well as other integration customizations. 
Questions? We are happy to help! Please reach out to the Benepass Admin Support Team by emailing admin@getbenepass.com.