What is the Benefits Page in the Admin Dashboard?
This page will outline how each of your program benefits are configured, as well as which employees are enrolled under each benefit and their available balances, to give you comprehensive visibility into your benefits program design.
On the Benefits Tab, you will find a list of all program benefits. Click into any benefit to see more information.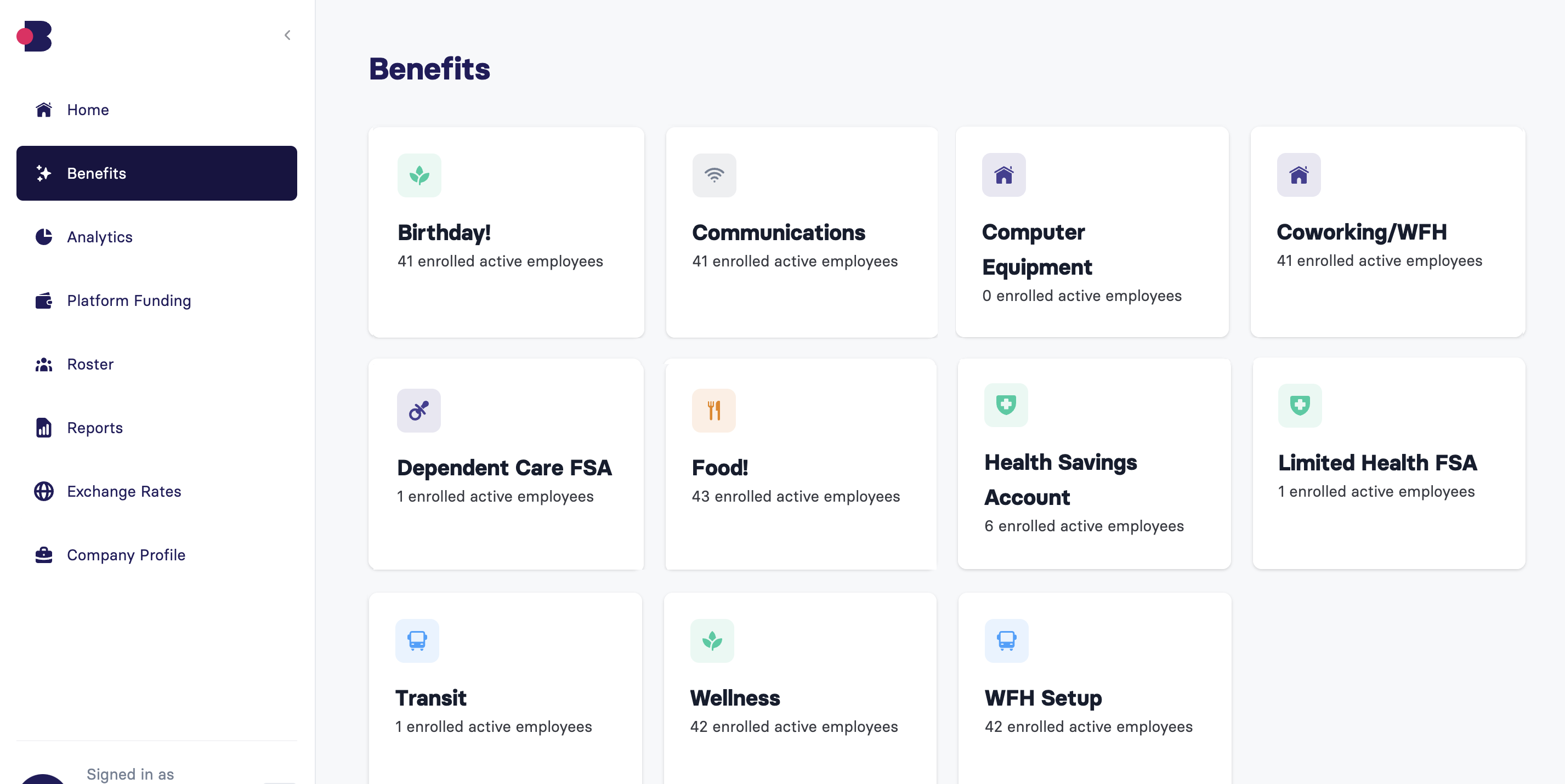 Employees Enrolled
This tab shows a list of employees enrolled in this benefit, their enrollment status, and their remaining available balance. The list is set by default to display only active enrollments, but you can also filter or include different statuses (active, inactive, grace period, or runout period).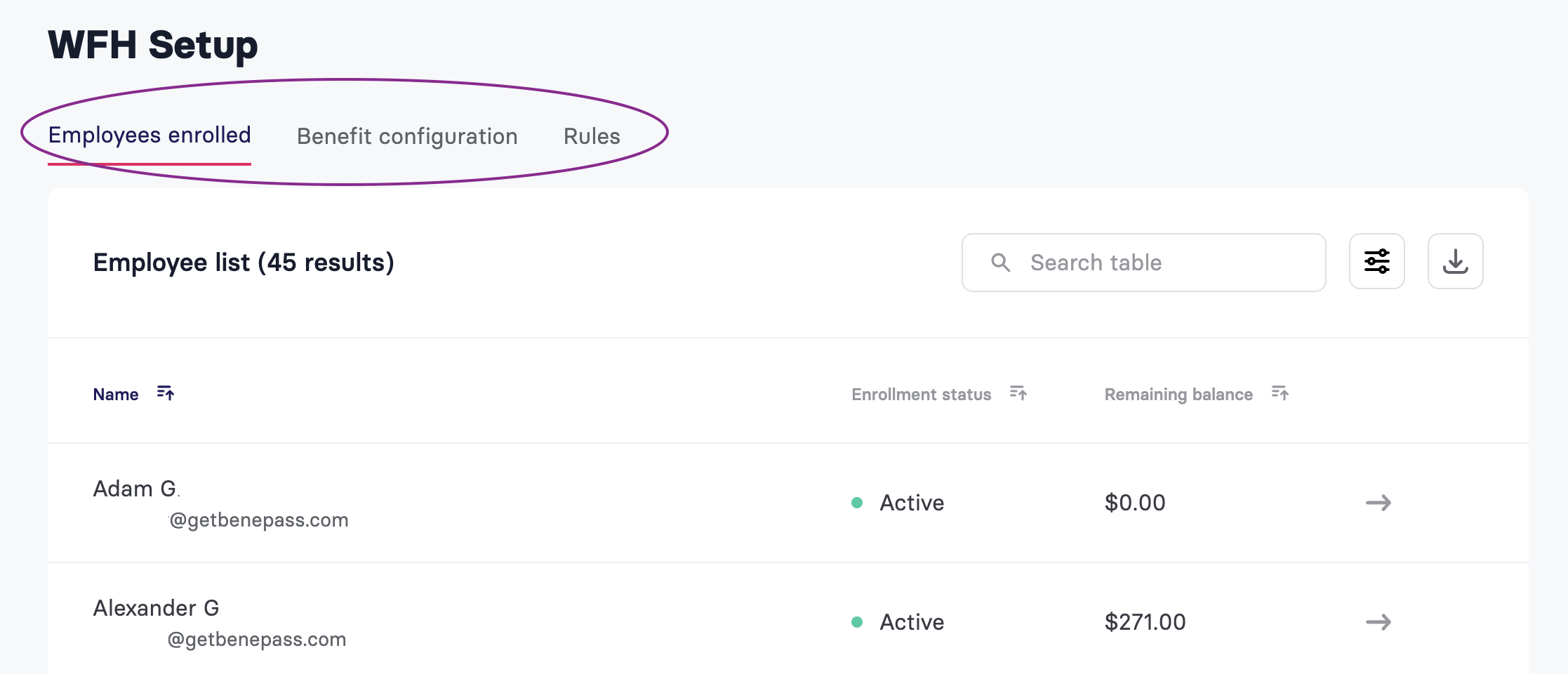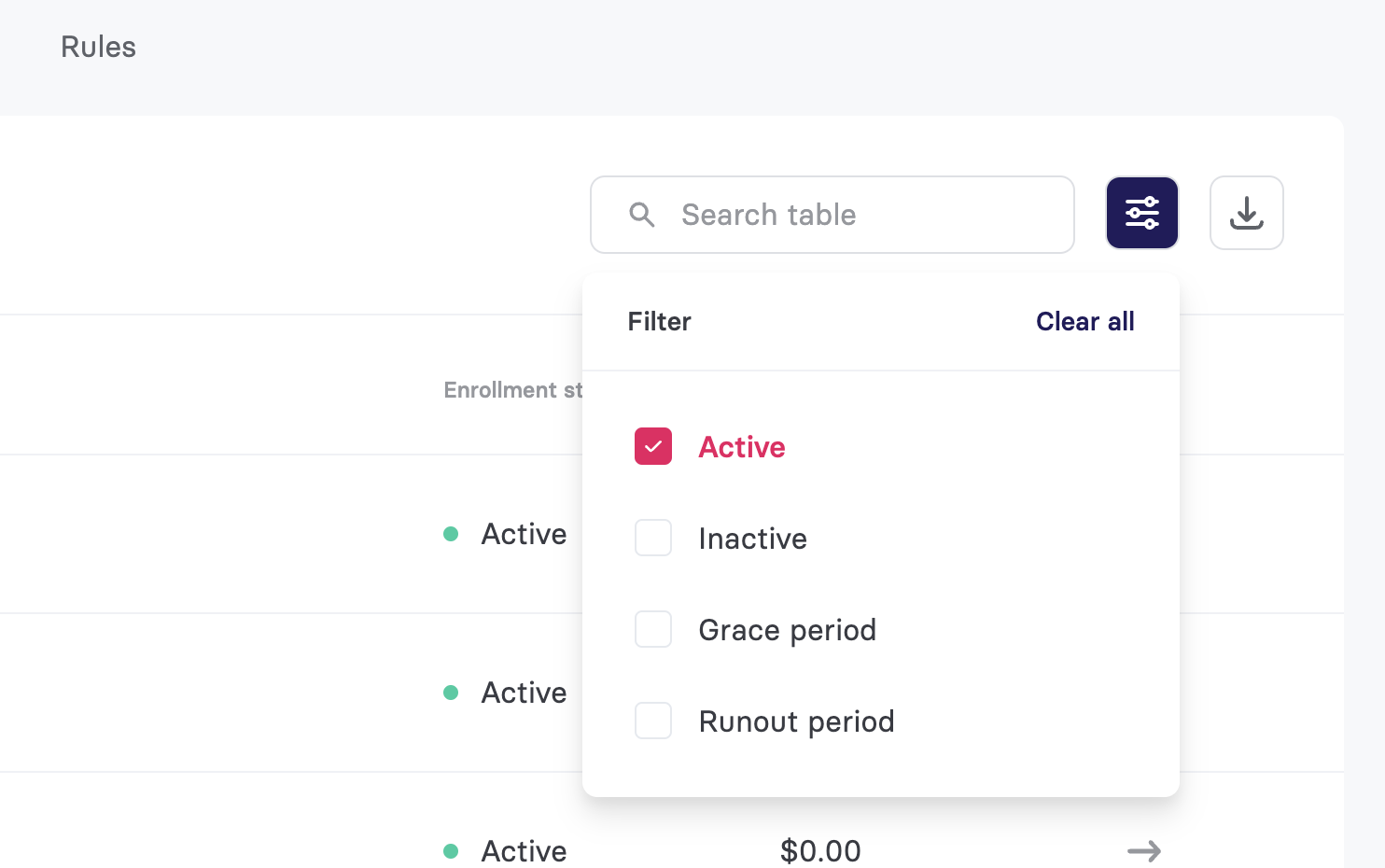 Benefit Configuration
This tab will outline the benefit configuration information such as:
Benefit name
Benefit type (perk/pre-tax)
Rollover amount
Plan start/end dates
Description (policy summary)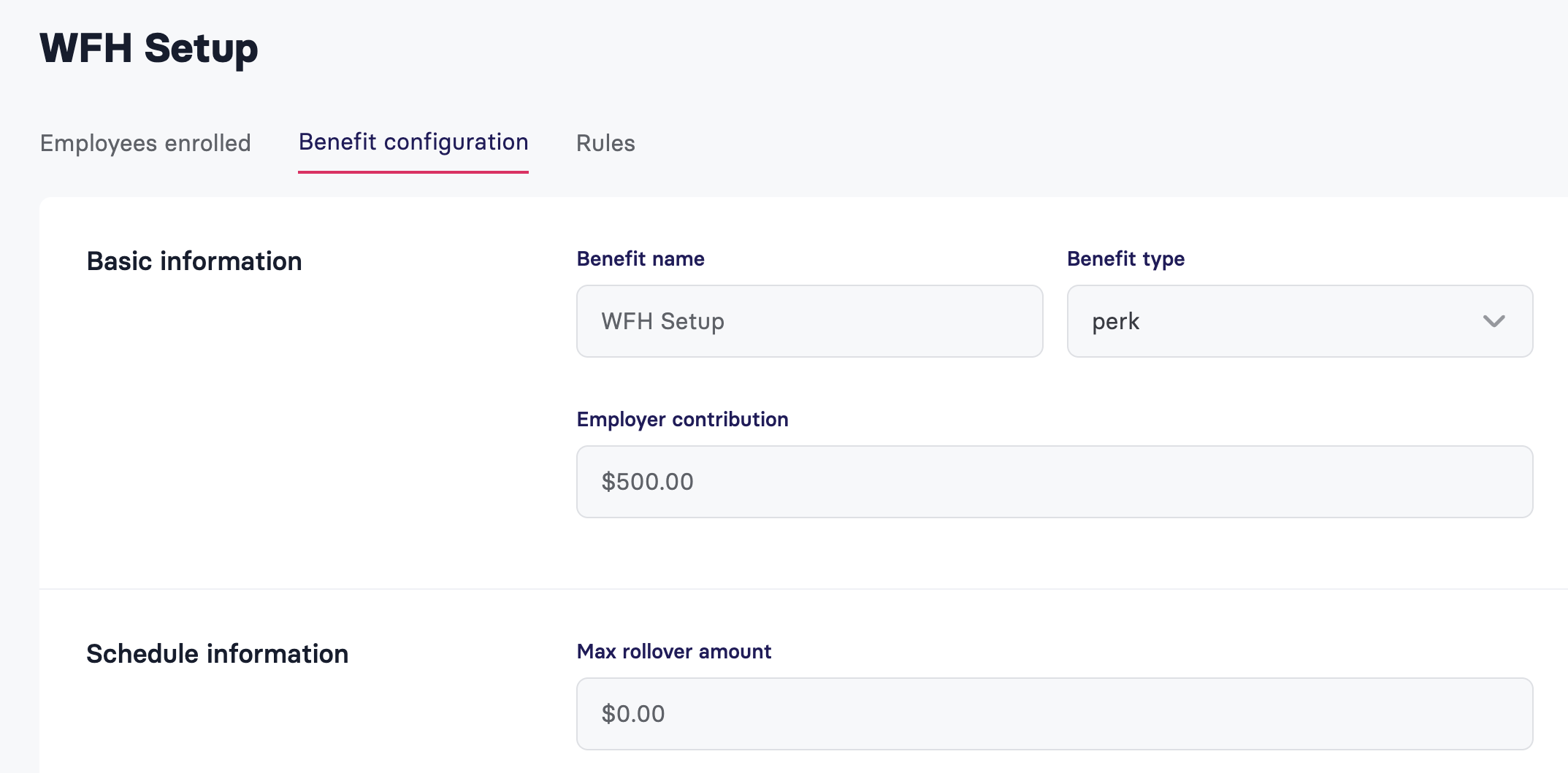 Rules
This tab shows the benefit rules under four different categories:
Enrollment: who gets enrolled in this benefit
Spending: how employees can spend their funds under a benefit (i.e. card spending, expenses, etc.)
Taxability: whether purchasing under a benefit is considered taxable or non-taxable
Receipts: when a benefit requires receipts for purchases (i.e. for expenses only, for card transactions over $100, etc.)
Grace Period: the set number of days after the plan year where an employee can still spend their benefit funds
Termination Grace Period: the set number of days after termination during which employees can still spend their benefit funds
Runout Period: the set number of days after the plan year during which employees can be reimbursed for expenses incurred during the plan year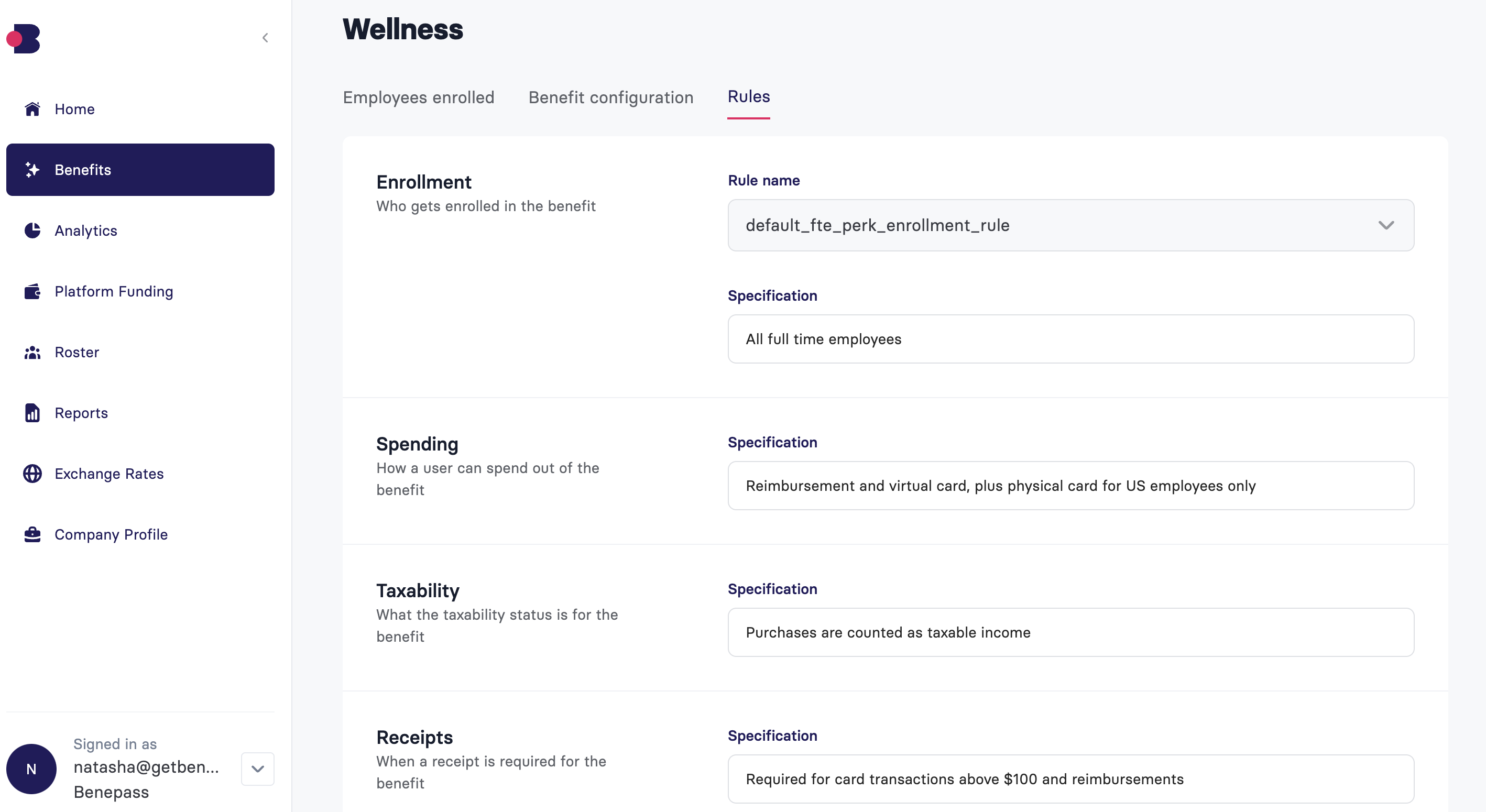 Questions? We are happy to help! Please reach out to the Benepass Admin Support Team by emailing admin@getbenepass.com.